DOMESTIC LOGISTICS AND FREIGHT BROKERAGE SERVICES
NATIONWIDE LOGISTICS SERVICES
McCollister's supplies our customers with a nationwide network of service branches and distribution centers, linking most major cities and markets. This provides strategic consolidation points connected by an express network of regularly scheduled truck routes. The network optimizes transit times nationally, reduces product placement and return cycle times, and minimizes costs, offering a comprehensive offering for your logistics needs. McCollister's is capable of providing nationwide route services in a time-sensitive manner while maintaining damage-free delivered freight with required shipment integrity. This consistent level of service is achievable through routing networks and systems complemented by GPS Skybitz, electronic order tracking to shipment level detail all with web portal visibility. Aggregation and storage programs are managed nationally in key markets. Inventory visibility is provided through carrier proprietary systems as well as through a secure Internet site.
THE MCCOLLISTER'S EQUIPMENT FLEET
McCollister's understands that every move is unique, so that's why we offer a variety of Moving Services to meet our customer's needs:
900 pieces of equipment are owned by McCollister's. This control is managed through a computerized dispatch system with GPS positioning and tracking capabilities to effectively manage the service delivery.
United and Mayflower agencies add an additional 8,000 vans to meet all residential transportation requirements.
Between McCollister's and all UniGroup agents, we provide over 900 domestic warehouse locations to service origin and destination requirements.
WHY USE MCCOLLISTER'S FOR FREIGHT TRANSPORTATION?
McCollister's Transportation Group, Inc. has over 70 years of excellence as a national and regional transportation agent, specializing in 'padded van' freight broker services for shipments that require absolute care and attention. We organize the shipment of high value products, including lab equipment, fine art, special electronics, and other fragile products. We are also able to organize the movement of capital equipment, store fixtures, and office relocations. With expertise in a range of different areas, we are the gold standard for customers who need confidence and security for their commercial or private shipments. Contact McCollister's today and see how we can help you.
OUR FREIGHT BROKER SERVICES
The primary focus of our freight broker service is high value products that require special attention and preparation during transportation. This 'padded van' service is a cornerstone of McCollister's Transportation Group, Inc. and we are proud to be among the best in the nation, thanks to our highly trained teams and decades of experience. Our extensive freight brokerage includes TL (truck load) transportation. We are able to provide air ride, crane van and climate unit services, allowing us to cater to a variety of over-the-road transportation and hauling needs for our customers, at every level of specialization. With air freight also available, we are well placed to handle even the urgent relocation projects, both nationally and internationally. Organizing the movement of materials by air requires extensive knowledge of protocols and schedules, and our highly trained teams are able to help customers find the best way to achieve their goals in a timely and cost-effective manner.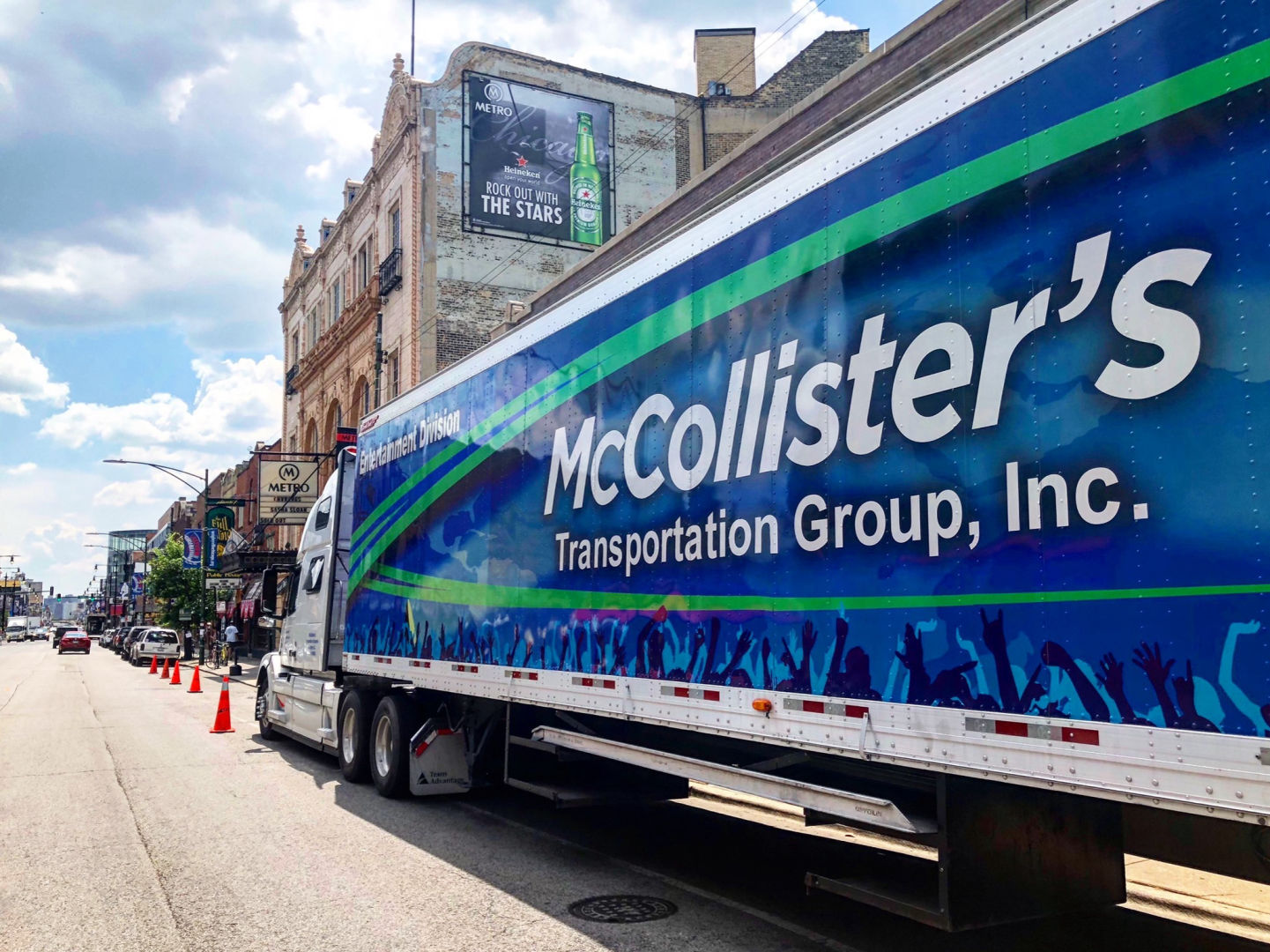 FIRST MILE & LAST MILE INTEGRATED SERVICES
Our service leverages skilled labor and a national footprint of warehouse space in our network and helps us respond to client demands quickly and effectively. Some customers require a variety of warehouse activities, fulfillment & installation services, and McCollister's Transportation Group, Inc. is well positioned to provide turn-key integrated service.
STRATEGIC LOGISTICAL CONNECTIONS
McCollister's has strategically placed distribution centers all over the United States which allows us to be well-connected on local and national scales. We are able to offer fast and effective transportation times for a range of different logistical needs thanks to the direct express network of truck routes that connect our facilities.
The benefit of our nationwide service centers to customers is that we can provide accurate transit time and cost estimates, optimized to the type of transportation required. We offer competitive rates and total confidence that shipments will arrive on time, every time.
Domestic Transportation FAQs
What is domestic transportation?
CONUS as in the point of origin and destination are within the continental United States.
Does McCollister's ship domestically to Alaska or Hawaii?
Yes, through our Unigroup connection.
What information do I need to gather to get a quote for domestic transportation?
From, to locations, item(s) descriptions with weight/dims/value, site details both ends (docks or liftgates, accessible to a full sized semi or not) target dates, insurance amounts, etc.
Get your free quote today!
Contact McCollister's Transportation Group, Inc. today for more information about our freight brokerage services.