MCCOLLISTER'S AEROSPACE TRANSIT SERVICES
We are a reliable, proven aerospace transportation partner with the ability to adhere to custom project plans and shipment-specific operating procedures. Certified by the Department of Defense to provide Classified Transportation Protective Services (TPS), McCollister's has custom equipment, operated by trained teams with experience hauling loaded spacecraft containers, ground support equipment, rocket motors, and more. For your most critical, time-sensitive aerospace assignments, we are here to support your needs.
COMPREHENSIVE AEROSPACE TRUCKING SOLUTIONS
The aerospace & defense industry relies on highly-experienced transportation specialists to provide solutions that meet stringent requirements. Specially trained personnel can operate specialized equipment for critical and sensitive assets often needed in aerospace trucking. Solutions we provide for your assets include:
Feasibility studies
Project management oversight
Detailed transportation plans and procedural control
Detailed route surveys
Coordination with authorities
Identified safe havens
Turn by turn instructions and maps
Mobile command centers
Escort and pilot car services
Rigging
Our project management approach integrates scope, communication, schedule, cost, staffing, and risk so you receive a cost-effective, controlled process, every-time. We've also developed our processes and procedures from industry disciplines that incorporate safety, security, material handling, and risk mitigation.
For over 70 years, businesses across the nation have trusted McCollister's Transportation Group to haul their most valuable possessions. We now offer turnkey solutions to meet the oversize/specialized trucking needs of our customers from coast-to-coast.
---
DECADES OF AEROSPACE TRANSPORTATION EXPERTISE
A distinctive advantage of McCollister's aerospace services is the support deployed for each mission. Our Aerospace Control Tower combines customer service and operations personnel to focus on quality compliance. From risk management to mission operations, we ensure highly trained and experienced operators are on each shipment. We offer:
Warfighter support
Secure operations
SkyBitz, Qualcomm, and Multilayer tracking systems
Project management
Federal Acquisition Regulations (FAR) compliant
Critical and time-definite moves
Customized trailers
Crane services
Climate and humidity control
Flatbeds, flat-floor, single and double-drop trailers
Heavy-duty tractors
Dual driver
Turnkey packages
For more than 75 years, our teams have served aerospace & defense companies with their most pressing projects. We also have resources spread out across the country with 10 locations in various regions of the U.S.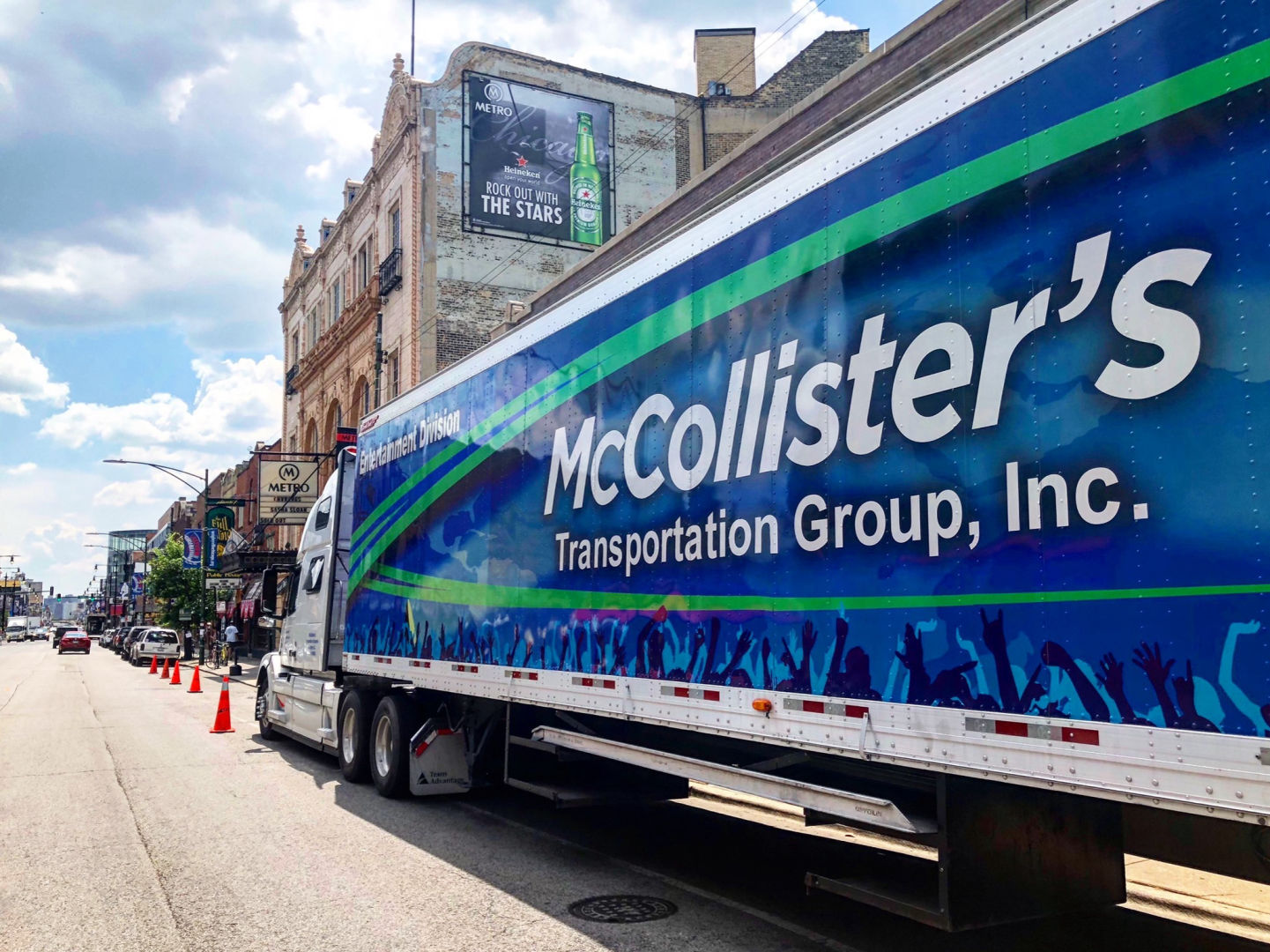 MCCOLLISTER'S AEROSPACE TRANSPORTATION: YOUR PARTNER TO TRUST
When aerospace companies need to move a $500 million satellite that took eight years to build, they thoroughly vet their options and select a reliable partner. McCollister's is that choice. We are a proven third-party logistics provider (3PL) with an extensive selection of specialty transportation capabilities to choose from such as, temperature-controlled shipping, white glove & first/final mile services, technological transportation, and we provide technical services. Want to learn more about our background in aerospace transit and how we serve several other industries? View our innovation and have a conversation with our team today.
WHAT'S IN THE BOX?
Even the most secure items remain under wraps with McCollister's. We provide aerospace transit that is discreet and safeguarded every step of the way, even in high-fascination situations.
Get your free quote today!
When you rely on McCollister's for oversize/specialized, we make it our personal mission to safeguard your investments with timely, reliable service.