CLIMATE-CONTROLLED Shipping & Logistics
SHIP VALUABLE ITEMS IN TEMPERATURE-CONTROLLED MOVING TRUCKS
The environment in which you transport freight and cargo can often be critical to the longevity of your products. That's why McCollister's provides temperature-controlled moving trucks for shipments that require unique heated or cold conditions. You have one-of-a-kind items, we have one-of-a-kind solutions. With a climate-controlled trailer, you will have protection for your products with vehicles operated by logistics experts with years of specialized cargo handling experience.
FULL-SERVICE TRANSPORTATION SOLUTIONS TO PROTECT ANY ENVIRONMENT
Items like medical marvels or a canvas from a 16th-century master artist are irreplaceable, which is why you need every precaution available to ensure your investment is safe in transit. Our temperature-controlled moving trucks and trailers are equipped with features that can control temperature, humidity, and the exact climate conditions you need.
McCollister's also provides other full-service logistics solutions to protect your shipments, including:
Multi-person freight pickup and delivery – Comprehensive, experienced staffing for every temperature-controlled project.
Inside pickup and delivery – Products will be conveniently left at your location, still protected and with timely notification to you.
First mile and final mile service – Professional product handling and coordination with you from the moment we obtain your items to their delivery.
Light assembly/display setup – We will help you with the initial stages of setup after unloading.
Debris removal – While your items receive thorough protection, we remove any trace of refuse from protective packaging.
Specialty vehicles with cargo pads, tie-downs, blankets, load straps, and power lift gates – Powerful, secure trucks with climate control also provide a variety of safety and easy-transit features to maintain product integrity.
Special handling equipment for even the most fragile delivery needs – Receive white glove and padded van service for ultimate protection.
Liftgate or walk board equipment – Our climate-controlled moving trucks are equipped with every feature for easy handling.
24/7 access to logistics information – Keeping you updated on every step of the transit process so you can have peace of mind.
WE PAIR UNMATCHED EXPERIENCE WITH TEMPERATURE-CONTROLLED MOVING TRUCK CAPABILITIES
With industry experts at the helm of every logistics project, we work with you to safely and efficiently move your items. Our vehicles also utilize the latest technology to create exact, specified heated or cold conditions, reducing the chance for irreparable damage to your cargo. McCollister's provides oversize climate-controlled truck rentals with:
Large access entry for sensitive equipment and cargo.
Air-ride technology.
6,000 and 8,000 pound-rated lift gates for added cargo handling flexibility.
In-truck environmental condition tracking with printed verifications to support warranties and reduced cargo insurance risk.
Extensive verifications to monitor tolerances, as well as product quality retention and functionality.
Whether you are moving an expensive wine collection across the country, a piece of irreplaceable artwork, or a mission-critical computer system, McCollister's will support your temperature-specific needs with premium climate-controlled technology, equipment, and services. Our teams are also never far from you. We have 10 convenient 
locations
 across the U.S.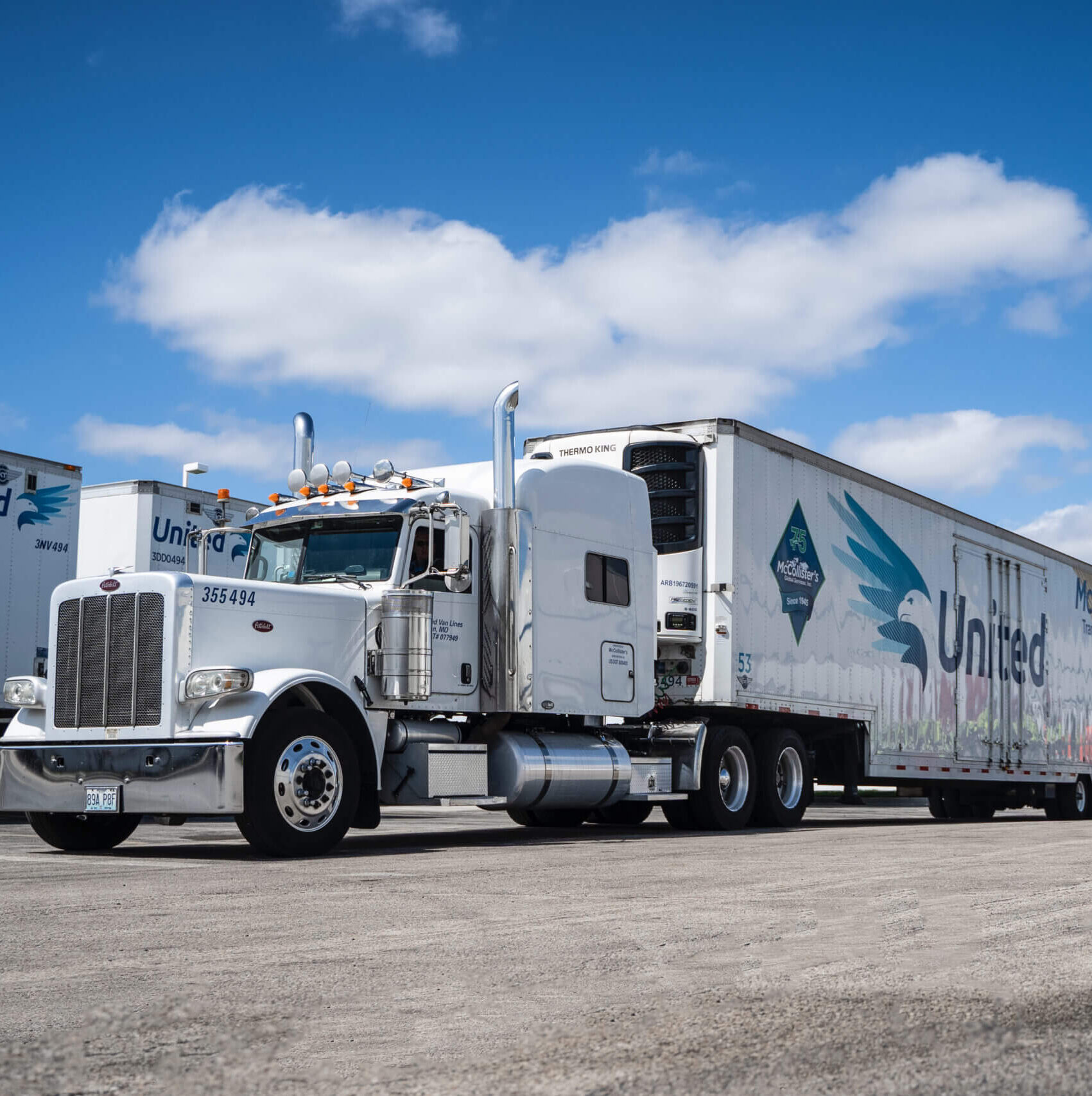 Climate Controlled FAQs
What is the difference between temperature-controlled and climate-controlled transportation?
Temp control is just a temp setting usually 70/72 +/- 5 degrees.
What is considered climate-controlled transport?
Climate is temp control in addition to humidity stabilization, customers can provide a % of humidity or range they need maintained.
How do you ship a temperature-sensitive item?
Once loaded from a controlled environment to our trailer, we have a padded bulkhead that is secured with load bars to seal the shipment in. This way when the
doors are opened there is not an immediate impact to the environment.
Can climate control shipments be monitored remotely?
Not at this time.
What information do I need to gather to get a quote for climate-controlled shipments?
All that is required is a general notification that the customer wants a climate trailer as the specific details aren't needed until booking.