CUSTOMIZED SHIPPING FOR THE RENEWABLE ENERGY INDUSTRY
McCollister's Transportation Group has been a leader in the solar industry supply chain process since 2002. During this time, we have helped many alternative energy company leaders; such as SunPower, SunEdison, and SolarEdge; get their products to market. McCollister's provides a broad array of specialized logistics solutions focused on improving our solar client's ability to compete in the marketplace. We leverage our unique position in the logistics arena by providing single-source management in a wide variety of solar logistics applications. This translates into identifying and leveraging opportunities to improve processes, expedite cycle time, and provide cost reductions associated with asset, logistics, transportation, and supply chain management. Speed to the market is the key factor for our client's customer base, so that's why these solar industry leaders trust McCollister's to fulfill those requests.
HOW DOES MCCOLLISTER'S GET SOLAR PRODUCTS TO MARKET FASTER?
We know how important speed and accuracy are to our solar clients. A supply chain is only as good as its weakest link, so that's why we employ the latest in tracking and warehouse management technology in the beginning of our supply chain. Our network of distribution facilities are linked via our NetView warehouse management system. This EDI-capable WMS allows our customers 24/7 access to inventory via a website portal. The WMS's barcode scanning feature provides detailed information on each and every item and allows reporting features that include sorting by serial number, PO #, or product description. Inventory is viewable on the web or may be exported in Excel format to the users' device. A full-time staff of McCollister's professionals means limited outsourcing to 3rd party vendors, which gives us optimal quality control with your solar products.
VAN TRACKING AND DISTRIBUTION
Using the same web-based tracking system, McCollister's barcode inventory system is also used for products in distribution. All McCollister's Transportation Group's vans are equipped with a SkyBitz GPE system, which allows for instant pinpoint tracking as well as direct communication between our van operators and operations/customer service. What this additional tracking means for our solar customers is efficient logistics from the beginning to the end of the supply chain, as well as peace of mind knowing where your secure solar equipment is at all times.
MCCOLLISTER'S EQUIPMENT FLEET
Getting your equipment to its destination without any loss is just as important as getting it to its destination on time. McCollister's has specialized equipment designed to hold sensitive cargo to ensure we keep the loss ratio to the absolute minimum. Our customer delivery menu includes air ride padded van deliveries to existing home sites, new build home sites as well as commercial sites. Our liftgate fleet allows us to deliver to facilities, homes, and sites that require ground delivery. Some specialty trailers come equipped with cargo pads, tie-downs, blankets, and load straps to keep your products safe while in transit. McCollister's is the most capable, reliable, and safe solar logistics company in the market today. Our single-source management of your entire solar supply chain, combined with a network of secure warehouses, a fleet of specialty equipment, and a robust tracking system means you can get your solar products to market quicker and more cost-effective than anyone else in the industry.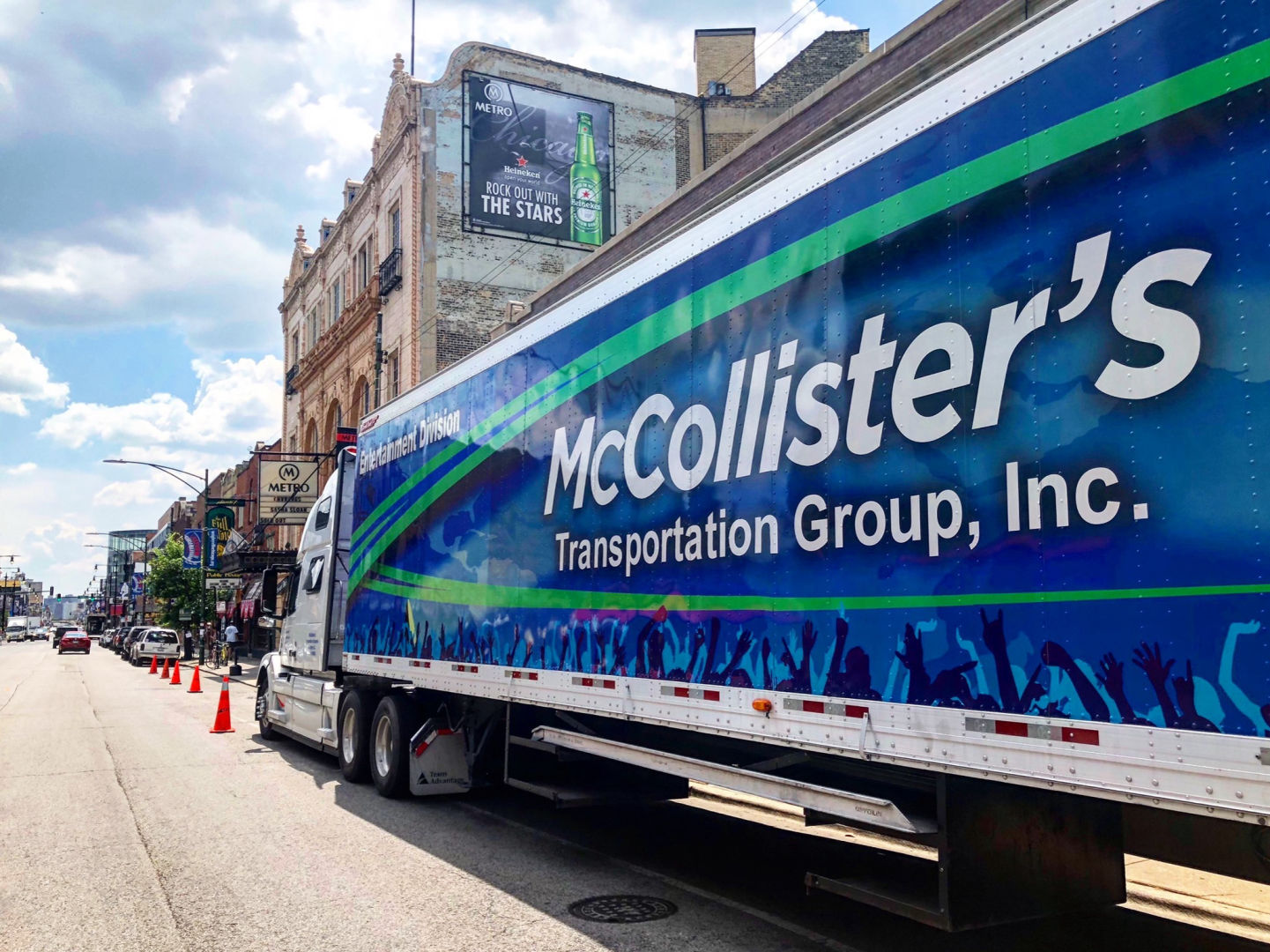 ASSET RECOVERY AND REVERSE LOGISTICS EXPERTS
McCollister's is an industry leader in reverse logistics, including asset recovery, returns, and product disposition management. We even have our own dedicated asset return center. In many cases, assets require special equipment and tracking for loading. Reverse logistics orders include multiple steps that can be difficult to coordinate as well as execute. When companies need to process and accept returns, they come to McCollister's to handle the project. Whether it is a single order return or a portfolio of assets, McCollister's can manage the life of the order for clients, field technicians, and call centers. Advance staging and kitting can be sent to the employees for each asset coming off lease or being upgraded. The assets are then returned to a return center where they will be inspected for damage. Services can even include wiping data or just returned directly to a leaseholder facility as a single shipment or consolidated. Quality is paramount when working with the client. In order to maintain the highest level of quality possible, the Five-S philosophy is often followed (Sort, Straighten, Shine, Standardize, and Sustain). Data tracking and tracing is managed through a WMS (Warehouse Management System) with customizable user-defined fields to ensure accurate tracking of serial numbers, inspection processes, and consolidation of shipments, which can lead to substantial cost Savings. McCollister's goes the extra length as we understand the complexities of logistics don't always end at delivery. Contact us to help you coordinate your reverse logistics.