McCollister's global Services – Sterling, Virginia
McCollister's Global Services is leading provider of transportation and logistics services in Sterling, Virginia. With over 30 years of experience, we have built a reputation for delivering reliable and efficient services to our customers. We offer a wide range of services including residential, commercial and international moving, storage solutions, and corporate relocation. McCollister's Global Services also uses state-of-the-art equipment and techniques to ensure the safety of your belongings during transit. With a commitment to customer satisfaction, we are the trusted choice for all your transportation needs in Sterling, VA.
Transportation Services in Sterling, VA
Fitness Final Mile
McCollister's provides final-mile health and fitness equipment delivery and manages all moving logistics. Experience our white glove services today.
Corporate and Office Relocation
Our relocation specialists offer professional, on-time, on-budget service for corporate and office relocations, including pre-plan care for all relocation projects.
Warehouse Fulfillment
McCollister's warehouse solutions meet businesses' needs for scalability and best-in-class supply chain visibility. See our pick, pack, and fulfillment services.
Industrial Storage
McCollister's caters to all your industrial storage needs, including relocations and moves. We deliver turnkey service to simplify your move.
Crating Services
McCollister's is a leader in crating services providing high-quality packing and crating services tailored to business's needs.
International Freight Forwarding
McCollister's international freight forwarding facilitates the global movement of products in the most efficient, cost-effective, and reliable manner.
Laboratory and Medical Equipment Relocation
McCollister's offers specialized transportation services for high-value laboratory and medical equipment. Make your move or relocation on time and within budget.
Service Area Section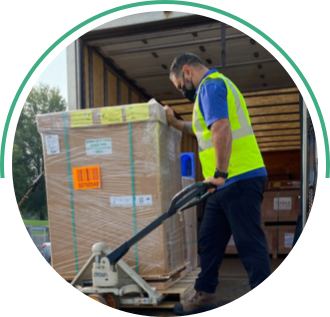 Local transportation
McCollister's provides Sterling, Herndon, Reston, VA, and the surrounding areas with exceptional transportation, warehousing, and logistics solutions.
regional transportation
McCollister's provides transportation, warehousing, and logistics solutions to all of Virginia. We deliver unparalleled service and excellence with every move.
national transportation
McCollister's offers nationwide transportation, warehousing, and logistics solutions. We deliver excellence every day at our 10 nationwide full-service locations.
Our Locations
Georgia
530 Horizon Drive, Suwanee, GA 30024
770-246-8411 | 800-624-2132
New Jersey
8 Terri Ln. Burlington, NJ 08016
609-386-0600 | 800-275-9595
PENNSYLVANIA
236 Finley Road Belle Vernon, PA 15012

NEW YORK
21 Tucker Drive Poughkeepsie, NY 12603
845-905-5000 | 800-999-4763
NEW YORK
7 Tucker Drive Poughkeepsie, NY 12603
845-905-5000 | 800-999-4763
VIRGINIA
10103 Residency Road Suite 130 Manassas, VA 20110
703-468-2100 | 800-336-4534
FLORIDA
7455 Emerald Dunes Orlando, FL 32822
407-826-9888 | 855-608-6618
California
25212 S. Schulte Rd Tracy, CA 95377
510-249-0880 | 800-762-5588
California
6751 West Schulte Road Tracy, CA 95378
800-257-9595
California
10672 Jasmine Street Fontana, CA 92337
909-428-5700 | 800-688-0014
TEXAS
1303 Crestside Drive Coppell, TX 75019
972-462-0010 | 800-527-0487
Illinois
535 Shingle Oak Dr. West Chicago, IL 60185
630-818-1500 | 800-445-6080
New Jersey
8 Terri Lane Burlington, NJ 08016
609-386-0600 | 800-257-9595